Participation in 9th Auto Expo 2008, New Delhi– Jan 2008
This was the 2nd exhibition participation by Sankei Industry Co.Ltd in as many years. As Auto Expo is one of the largest auto exhibitions in Asia, we had visitors from all over the world and this gave Sankei an opportunity to meet and interact some of their distributors from other countries as well.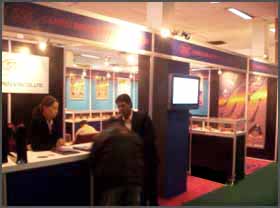 Visit from KYB Asia Co. Ltd, Mumbai - Dec 2007
To further expand their market reach for their range of Automotive shock absorbers, we had privilege to welcome the Managing Director of KYB Asia Co.Ltd. The visit was orgainsed in a manner to provide KYBA with first hand information on the current market situation and future potential for their products.
Participation in Part Mart & Auto Care Exhibition, New Delhi - Feb 2007.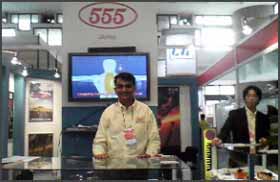 This was Sankei Industry's first ever exhibition participation in the Indian market bringing it in direct contact with people related to auto component after market in India. The exhibition also helped Sankei gain an insight into the nature of after market in India.